A DATASET OF PROTECTED AND ANTHROPOGENIC AREAS IN FENNOSCANDIA (SENTINEL-2)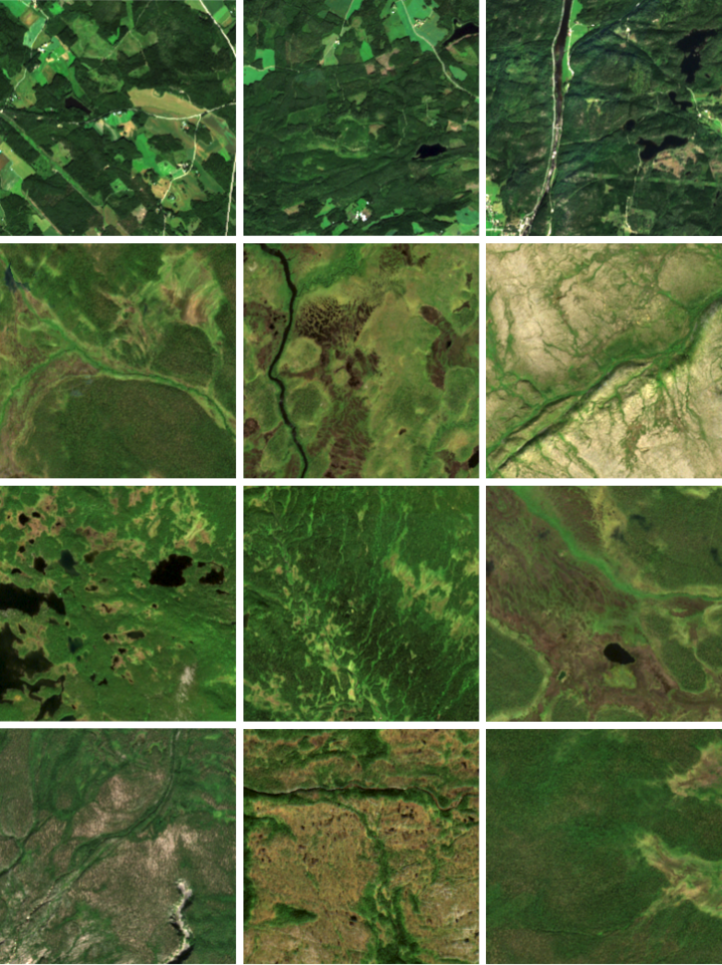 Sentinel-2 samples of anthropogenic (row 1) and protected (row 2, 3, 4) areas.
[Copernicus Sentinel data 2020]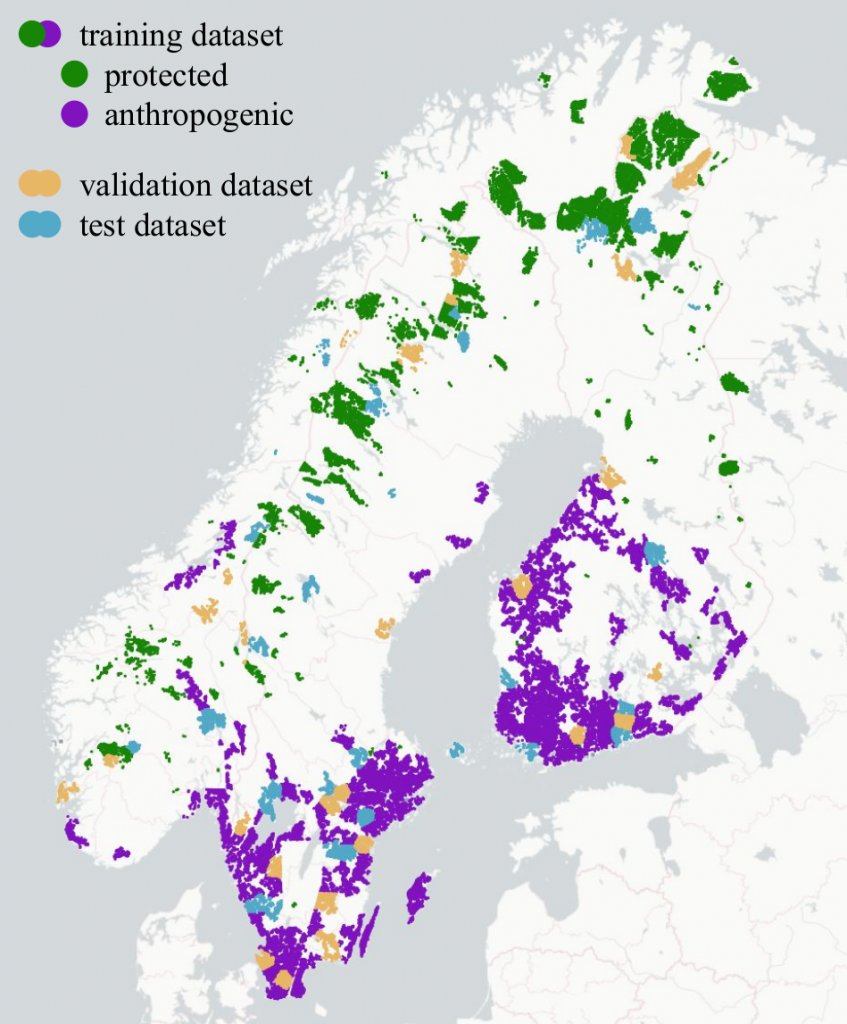 Locations of the AnthroProtect data samples.
Click on the image for a more detailed plot.
[Plotly Technologies Inc. (2015), Carto and OpenStreetMap contributors]
The AnthroProtect dataset is built to discover the characteristics of protected and anthropogenic areas in Fennoscandia using multispectral satellite imagery. It contains 23,919 Sentinel-2 images (256*256 pixels, 10 bands) showing either a protected or an anthropogenic region. Further, land cover information is provided for all images. For a detailed description, we refer to our research article.
We further published the code with which we exported and preprocessed the dataset, and with which we trained our model.
Download
Click here to download the dataset.
The hash sha256 of this zip file is:
88ab511c2c89b64cd29d5f0d03174b450af3dd66a48423bc7f212f4391206f0d
If you are using the dataset, please cite the following work: https://doi.org/10.48550/arXiv.2203.00379
People
Copyright
The dataset provided on this page is published under the Creative Commons Attribution-NonCommercial-ShareAlike 3.0 License. This means that you must attribute the work in the manner specified by the authors, you may not use this work for commercial purposes and if you alter, transform, or build upon this work, you may distribute the resulting work only under the same license. If you are interested in commercial usage you can contact us for further options.